Biren Kumar Basak started his own business when he was 19 years old. He and his brother Dhiren Kumar Basak started traveling to Kolkata to branch out their business and make connections. After working with his brother for 6 years, he returned to Phulia and started designing sarees of his own. Since then he has put his heart and soul into designing jamdani sarees. The village weavers he worked with were not used to the kind of pressure that would meet the demands of national commerce.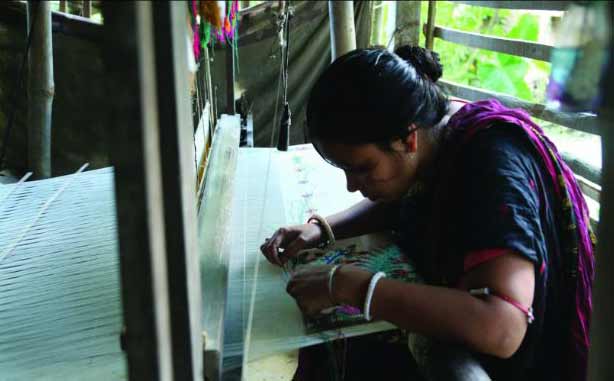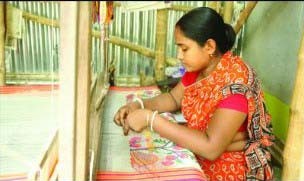 To preserve the art form and the cultural heritage of his Tangail district, he started training his village weavers and since then he has trained thousands of village weavers who now understand the craft and cater to people's imagination. He formed the weaver Cooperative society and provided all the essential raw materials and inputs to the villagers. Biren Kumar Basak now has a team of more than 2000 female weavers and 4000 male weavers.
Biren Kumar Basak has many significant creations. Some of his best creations were on display at the time, such as the first jamdani saree woven with Indian mythology- the story of Ramayana and aa silk saree with jamdani work showing different moods of Lord Ganesha using different colors. Other designs and patterns are woven with traditional Bengali and Indian motifs, or based on mythological themes such as Lord Krishna, Lord Ganesha, the Ramayana, and the illustrious people of India, creating unique pieces of art on tant fabrics that have become the expert artist's trademark and are considered worthy of being exhibited in museum and art galleries.
He has participated in the Delhi crafts council exhibition from 2015-2018: international sourcing expo, Melbourne Australia, in November 2016 sponsored by the government of India, ministry of textile. He along with his expert weavers made the world's longest saree(3726 meters long) for which he holds the Guinness book of world records. He has also won the Sant Kabir award for designing a wonderful saree.